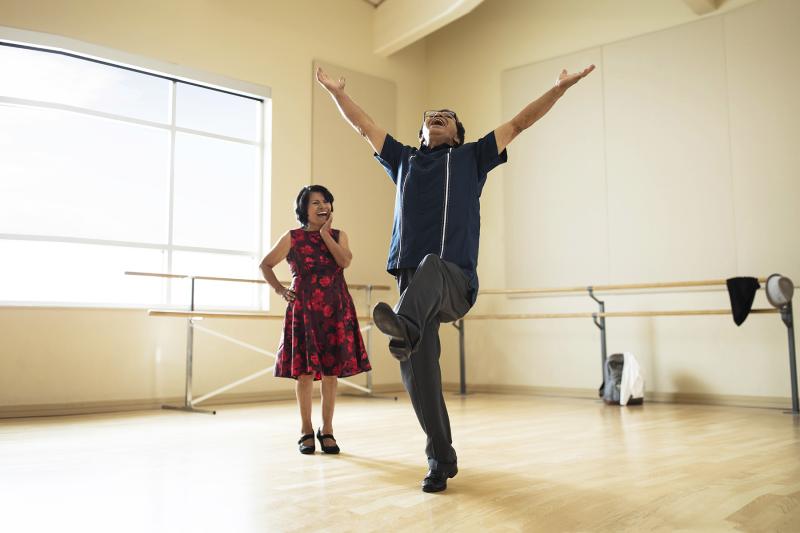 We want to help you move again.
We offer unique and comprehensive care designed to maximize and speed up your recovery after your orthopedic procedure.
Orthopedic patient navigator and direct contact number
Advanced technology including Mako, surgeon-directed robotic arm for hip and knee replacements
Guidebook and joint specific education materials to help you feel better prepared
Nurses and technicians trained to work with orthopedic patients
Individualized physical and occupational therapy on the Texas Health Huguley campus
Group therapy activities with other joint replacement patients to maximize mobility and ease you back into normal routine
Large, family-friendly private rooms
Board-certified orthopedic surgeons on the medical staff at Texas Health Huguley
Joint replacement patient reunion dinners to celebrate your success and reconnect with your care team
On your journey to leave orthopedic pain in the past, you'll have a care navigator with you every step of the way. A part of our team and an advocate for you, your care navigator can help answer any questions, facilitate appointments and help you navigate treatment and recovery.
Top Ten Things To Do For Arthritis
10 items. To interact with these items, press Control-Option-Shift-Right Arrow
1. Get a Proper Diagnosis

2. Start an Exercise Program

3. Modify Your Activities

4. Nutritional Supplements

6. Use Orthotics/Bracing/Self-Help Devices/Support

7. Investigate Over-the-Counter Medications

8. Ask About Prescription Medications

9. Consider Injections Cortisone Injections – Injecting Cortisone directly into joints helps relieve both swelling and pain.

10. See a Surgeon who specializes in Arthritis.